This week
Japan Times
reported
, " Japan's most lovable
anime
character,
el gato cosmico
(the cosmic cat) has been chosen to be Japan's ambassador in Tokyo's bid for the 2020 Olympic and Paralympic games. It's the first time Japan has chosen an anime character for an Olympic ambassadorship. Congratulations Doraemon!"
As
reported
here in January 2007, there is a contention in Japan that the FCC's "Broadband" character on the FCC Kids Zone appears to infringe the IP of
Doraemon's
creators in Japan. This issue attracted 108 posts on the
AnimeNewsNetwork
, most critical of FCC.
A Major Japanese news service reported:
(Kyodo) _ The Japanese agency for the popular cartoon series featuring the robotic cat Doraemon said Tuesday it has sent a complaint to a U.S. government agency over its use of a "quite similar" character on its website.

Fujiko Pro, the holder of Doraemon's copyright, has determined that the U.S. Federal Communications Commission is using a character named "Broadband" which is almost identical to Doraemon on its website section for children, said the Japanese agency Shogakukan Production Co.

Shogakukan Production, entrusted by Fujiko Pro with copyright protection, said it has sent a written complaint along with documents including excerpts from the cartoon to the FCC, requesting the commission seek permission whenever it uses the character for the purpose of profits.

But the FCC has made no response and has not deleted the character from the website so far, the Japanese agency said.

Broadband appears on the website's "Kids Zone" as a guide introducing children to the roles of the FCC, which oversees interstate and international communications. The agency also handles copyright issues.

One major difference between the two characters is that Broadband has ears while Doraemon does not.

The cartoon and animation series featuring Doraemon is especially popular in East Asia. The show was first aired in Japan in 1979, but has not been aired or published in the United States.
The controversy is
discussed
on FCC's Japanese languageWikipedia page although not on its English version.
But now that Doraemon has been promoted to ambassador by the Japanese government, this issue may escalate.
On December 20, 2012 FCC, in the
above action
, dismissed a complaint by Ms. Cynthia Franklin under the obscure provisions of the
Data Quality Act
("DQA") - a 2001 piece of legislation your blogger had never heard of before.
Before getting into the details of Ms. Franklin's complaint, let me point out that document is a reminder of a more general problem of the FCC website even after there recent improvements: Despite the huge amounts of (poorly organized) data on the FCC website, this complaint and the supporting document are nowhere to be found because it is a "undocketed" proceeding that also lacks any file number. Thus its very existence was unknown to the public until the 12/21 date of the above Order. Indeed even now there is no obvious way to see the whole text of the complaint short of filing a FOIA request and having FCC staff then quibble over whether they should charge you to see this information. Is this really "a government worthy of its people"?
(I also note that as of the drafting of this post, a search of the FCC website on "Cynthia Franklin" yields no results at all!)
OETB65C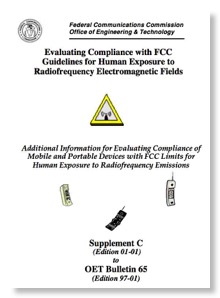 Back to the specific issue of Ms. Franklin's complaint, this deals with an issue that has been discussed here repeatedly since November 2010: OET Bulletin 65, Supplement C ("OETB65C"). This document has as a title, "Evaluating Compliance with FCC Guidelines for Human Exposure to Radiofrequency Electromagnetic Fields Additional Information for Evaluating Compliance of Mobile and Portable Devices with FCC Limits for Human Exposure to Radiofrequency Emissions". This document describes its function as:

The purpose of this revised supplement is to provide parties filing applications for equipment authorization with guidance on complying with the latest requirements using up-to-date test procedures. This supplement is not intended, however, to establish mandatory procedures, and other methods and procedures may be acceptable if based on sound engineering practice.
Thus it is not a "regulation" because it is not "mandatory", but it does give a "safe harbor" showing equipment authorization applications what FCC will accept for compliance showing with RF safety issues. As
Time Magazine
pointed out
in 2010,
FCC testing regulations notably chose not to simulate a situation in which the phone was broadcasting at full power while inside a shirt or pants pocket flush against the body, an odd oversight given the known habits of many cellular-phone users.
OETB65C was issued in June 2001 and lists 2 authors and 3 contributors. (Only one of these people still work at FCC and I suspect he had little involvement with the controversy at hand.) Your blogger worked in OET management at the time and had absolutely no involvement. Indeed, OET was under acting leadership in the early Powell chairmanship at that time as Ed Thomas did not arrive as its chief until early 2002. As quoted in the FCC Order (remember, the actual compliant is still not on the public record due to the website problems mentioned above), the Franklin complaint deals "three of the FCC consumer documents" arguing that "the documents should be corrected to state that cell phones are not tested for RF exposure during use in direct contact with the body, and therefore they should not be used in such a manner."
The December 20 Order reaffirms OET's October 2011 rejection of the Ms. Franklin's compliant - a document also not on the public record. The grounds seem to be a narrow interpretation of the Data Quality Act. Perhaps thee grounds are even a correct interpretation of the Data Quality Act.
Here is a sample of the FCC's logic:
Ms. Franklin's concerns, however, misconstrue the purpose of the document at issue, which is not to provide advice on how best to hold and use a cell phone, or to allow consumers to critique the sufficiency of testing methods, but rather to explain why a single reported maximum SAR value is an insufficient basis for comparing the likely RF exposure from individual cell phone models. Indeed, the guide emphasizes that SAR testing "does not indicate the amount of RF exposure consumers experience during normal use of the device." And while Ms. Franklin asserts that the guide will encourage consumers to carry cell phones against their bodies, the only statement in the guide about how to carry a phone is quite to the contrary, noting that "the most effective means to reduce [RF] exposure are to hold the cell phone away from the head or body and to use a speakerphone or hands-free accessory."
So basically the document at issue is not guidance to consumers, so it doesn't matter if it is misleading! It is just guidance to cell phone manufacturers on how to avoid the intention of the FCC's RF safety rules and there is no Data Quality Act issue involved in that under FCC's logic.
Cell phone industry:
If you want to gain the trust of the US public on RF safety issue you should not hide behind such charades. While your blogger believes that cell phones as actually used these days are safe, the sordid history of OETB65C does not reflect well on the cell phone industry and FCC's objectivity on safety issues. Better transparency is needed in the drafting and implementation of FCC Rules on RF safety to keep the public trust.

Ari Fitzgerald

Mark Schneider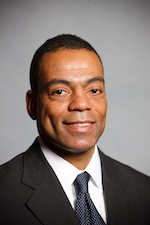 My well respected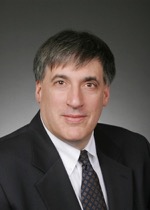 former FCC colleague,
Ari Gitzgerald
has released a well written spectrum policy
survey paper
he coauthored with
Mark Schneider
of Sidley Austin LLP. The Hogan Lovells
website
with the paper adds "with contributions from the following telecommunications lawyers at Hogan Lovells LLP: Michele Farquhar, a partner; and associates Mark Brennan, Chris Termini and Aaron George." The 90 page paper is well footnoted and should be a useful resource for many. It was very gracious of the authors to make this paper public.
The paper was presented originally at the
Practising Law Institute
's 29th Annual Telecommunications Policy & Regulation Institute publication in December 2011. Long time readers may recall that we have written about this event
before in this blog
. PLI is a nonprofit group that charges high (>$1000) prices for
both
attendance at its events and copies of the material presented. There is nothing wrong with this so far.
However, PLI events get
ALL
the "movers and shakers" from high FCC leadership,
e.g.
commissioners and bureau/office chiefs, who give presentations to the honchos of industry and K Street firms without making the same information available to the public. I have previously suggested to FCC that if these presentations are prepared with federal resources they should be made available to the public and if PLI is selling videos of the presentations, the FCC should demand copies of the presentations by FCC officials as a precondition for their presentations. Such videos should then be posted for the public within a few days of the PLI event.
On the FCC
website
I can only find the text of
Comm. McDowell's presentation
for the 2011PLI telecom event and nothing for the other FCC presenters. There are, however, copies of Chmn. Kennard's presentation in 1997 and 1999, Comm. Tate's presentation in 2008, Chmn. Hundt in 1997, Comm. Copps in 2006, Former WTB Chief Muleta in 2003, etc. Thus there is precedent for making the presentations public, but
no consistency
.
Also, NTIA Chief Strickling made public
his remarks
at the 2011 PLI telecom event.
So if you want to hear public officials speak on telecom policy, you can sign up now for the
2012 PLI telecom event
on December 6-7 for a mere $1,595.00
OR
, FCC could adopt the policy advocated above that the presentations by public officials about the public business should be made public within a few days.
Meanwhile, kudos to Comm. McDowell and NTIA's Strickling for making their presentations public along with Ari Fitzgerald and Mark Schneider for making their thorough review available to those of us who do not work for or have not hired a K Street law firm,
e.g.
the "99%".